If you are going to be making a hard, important decision, then a more formal process can help you navigate to the best answer. Equally importantly it can make sure that you've got buy-in for that decision with the right people. Leading everyone through a predefined process makes it clear how you're going to decide, the timeline for the decision, and who will be involved. Documenting the decision at the same time forces people to be crisp on their reasoning, and allows anyone to get up to speed quickly on what was decided and why.
D.E.C.I.D.E. framework
One such decision making framework for important decisions is D.E.C.I.D.E., which follows six steps to get you to a high quality answer:
D | Define problem
E | Evaluate criteria
C | Create options
I | Identify solution
D | Decide and commit
E | Engage and execute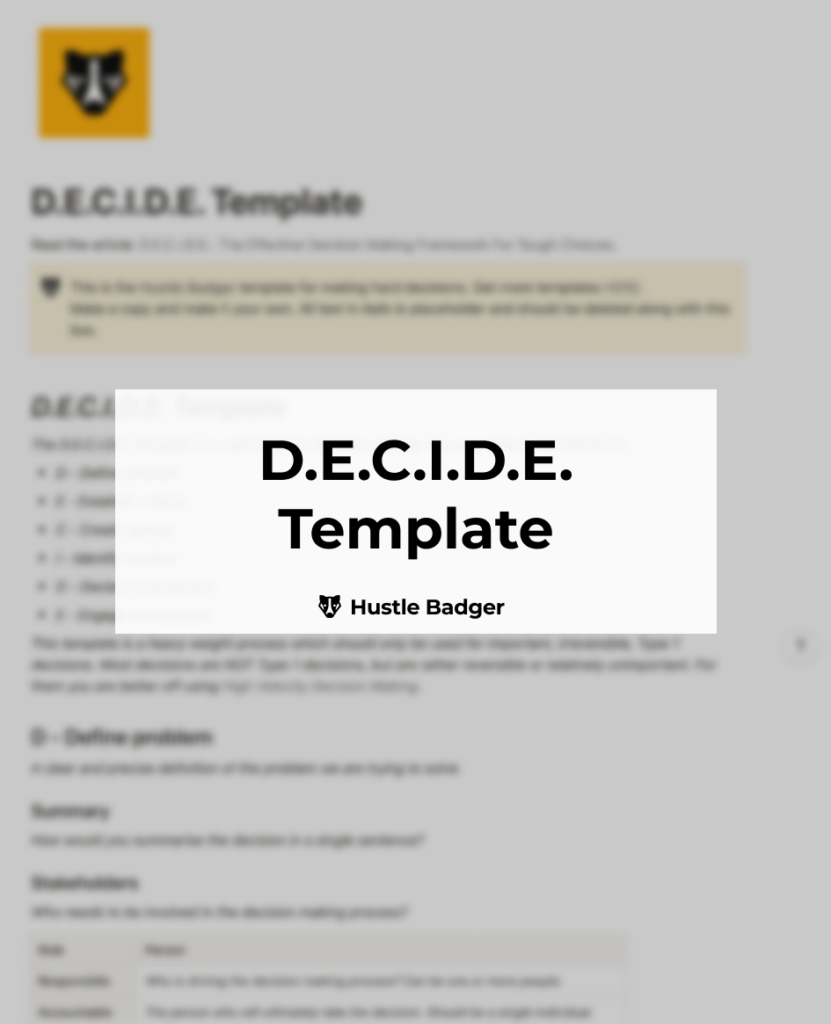 This decision making template gives you a step-by-step guide to taking difficult decisions in a thorough and collaborative way.
This article is for paid subscribers
Get access to all our articles, templates and guides by upgrading to a paid subscription